Organized Event Records
Records produced during an event lifecycle are kept in a workflow folder. Each workflow folder has an associated information folder and an assigned identification number. The event's association with an information folder is established by the event initiator. The event's identification number is assigned by Athene.

Athene's workflow processing engine provides an elegant reporting interface allowing subscribers to define real-time queries organized by information or event type folders.


---
The Workflow Folder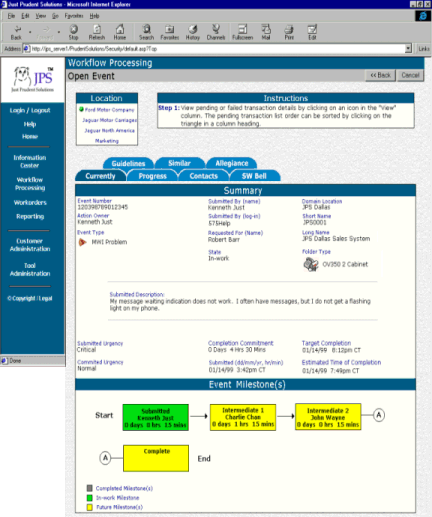 Workflow folders have five standard tab sheets.


The "Currently" tab sheet communicates an event's current lifecycle state.
The "Guidelines" tab sheet displays information provided by the subscriber's administrator. "Guidelines" information can be used to fulfill many different needs. Popular applications include, troubleshooting techniques, general event descriptions, and instructions for interacting with customers.
The "Progress" tab sheet summarizes past lifecycle state changes.
The "Similar" tab sheet lists past events of the same type associated with the same information folder.
The "Contacts" tab sheet contains directory entries for each person or group associated with the subject event.
Other tab sheets are used to integrate subscriber defined information with an event.
---
Reports...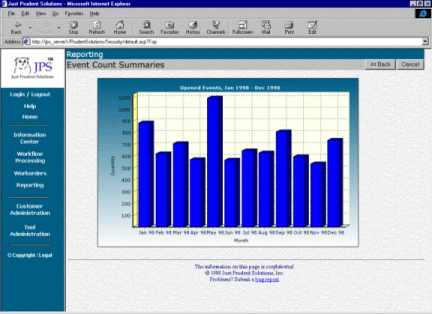 Reports...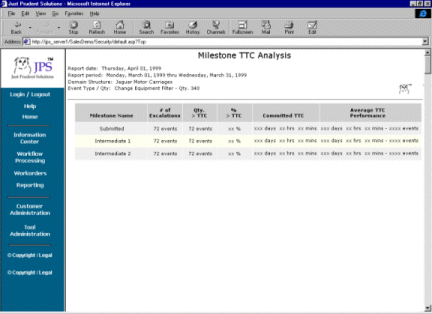 and More Reports.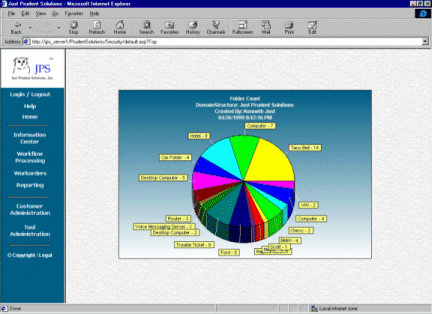 Athene subscribers are able to flexibly generate on-line workflow reports. Whether you need analysis reports or real-time status reports, Athene delivers.


---
The information on this page is confidential.
&copy 1998, 1999 Just Prudent Solutions, Inc.
Problems? Submit a bug report.
8/2/2021 8:51:16 AM