Collaboration Tools
Using Athene's User Account Administration tools, subscribers are able to control the read, write, add, and delete capabilities of each login account. This control is an essential feature needed to support collaboration between parties from different organizations. With optional third party administration of subscriber login accounts, collaborators can maintain confidential information mingled with shared information. Third party administration services are available from JPS.


---
Login Account Form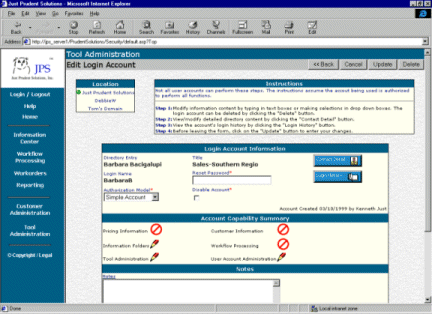 Each login account has an associated account form. The account form defines the account's privileges and offers tools used to track the account's issue and activity.


---
Authorization Model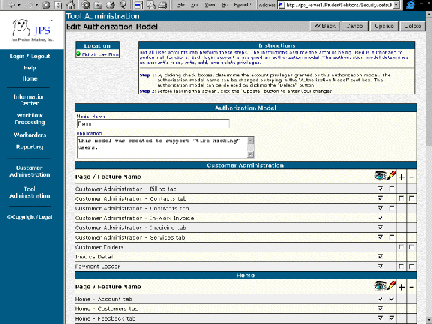 Each account is assigned an authorization model. Authorization models determine the detailed privileges extended to a user. Using authorization models, each tool in Athene's toolkit can be turned on or off. Complete control of information access is also provided.


---
The information on this page is confidential.
&copy 1998, 1999 Just Prudent Solutions, Inc.
Problems? Submit a bug report.
8/2/2021 8:58:35 AM